Nurture Me helps substance-exposed newborns and their parents/caregivers get well, stay safe and thrive.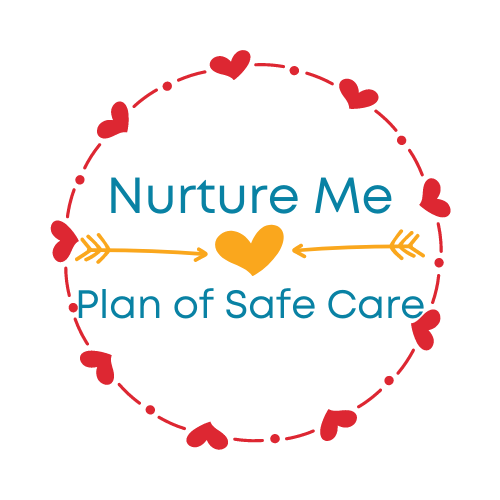 ---
The Nurture Me program creates a Plan of Safe Care (POSC) for Tioga County infants born affected by withdrawal symptoms resulting from prenatal drug exposure known as Neonatal Abstinence Syndrome (NAS) or prenatal alcohol exposure known as Fetal Alcohol Spectrum Disorder (FASD).
A Plan of Safe Care is a document that lists and directs services and supports to provide for the safety and well-being of the infants and their parents/caregivers.  A POSC will specify the agencies that provide specific services, outline communication procedures among the family and provider team, and guide the coordination of services across various agencies with the family. 
The Nurture Me Executive Director serves as the POSC Coordinator and meets with the infant's parents and supportive caregivers to engage them in creating the POSC prior to discharge from the hospital or at a later date if notification is made at a later time (up to the baby's first birthday). 
The Nurture Me POSC Coordinator is a positive support for parents and infants as they begin to navigate available support systems in their communities.  The POSC is required by Federal and State laws, but parent participation in developing the POSC and receiving supportive services is voluntary.  The entire process is designed to support parents in best meeting their own physical and behavioral health needs as well as the needs of their newborns.  Additionally, having a POSC that parents embrace and engage with lessens the need for child welfare involvement substantially. 
---
Learn More about Substance Use During the Prenatal Period
National Center on Substance Abuse and Child Welfare:  Each year, an estimated 15 percent of infants are affected by prenatal alcohol or illicit drug exposure. Prenatal exposure to alcohol, tobacco, and illicit drugs has the potential to cause a wide spectrum of physical and developmental challenges for these infants. There is also potential for ongoing challenges in the stability and well-being of infants who have been prenatally exposed, and their families if substance use disorders are not addressed with appropriate treatment and long-term recovery support.