The Tioga County Children's Advocacy Center will work to become a soft place to land after the storm of child abuse subsides. The CAC will provide victim advocacy services and is working toward achieving membership in the National Children's Alliance.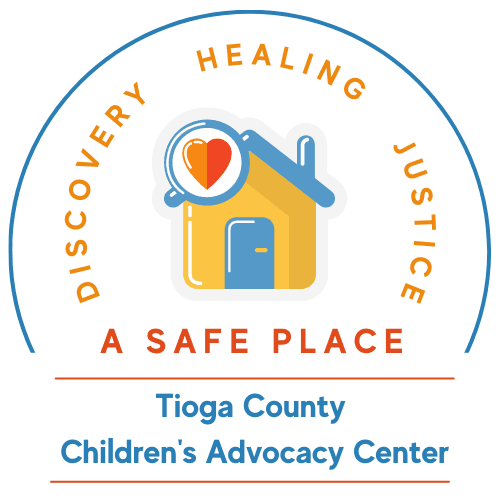 ---
When police or child protective services believe a child is being abused or has been abused,  the child is brought to a Children's Advocacy Center (CAC) by a caregiver or other safe adult.  The CAC provides a safe, child-focused environment for child victims to tell their stories once to a trained interviewer who knows the right questions to ask in a way that does not retraumatize them.
A team that includes professionals from medical, law enforcement, mental health, prosecution, child protective services, and victim advocacy make decisions together about how to help the children who are receiving services at the CAC.   This is called the multidisciplinary team (MDT) response and is a core part of the work of CACs.
The Tioga County CAC is working toward this goal and hopes to one day soon provide onsite forensic interviews, trauma-focused therapy, medical exams, courtroom preparation, victim advocacy, case management, and referrals to other relevant community services that could benefit the children and their families. 
The Tioga County CAC (Children's Advocacy Center) is fully-equipped and has been waiting to serve child abuse/neglect victims since August of 2019.  Our community remains steadfastly committed to opening the CAC which is dependent on many factors including support from County government staff and local elected officials such as the District Attorney and the Commissioners.  Due to the delay, please note that any donations made to I'mPACT cannot be allocated to the Tioga County CAC at this time.
---
In PA, sexual abuse remains the leading category of abuse, followed by physical abuse.
The Tioga County CAC is pursuing membership and accredidation with the National Children's Alliance.